gardens & seeds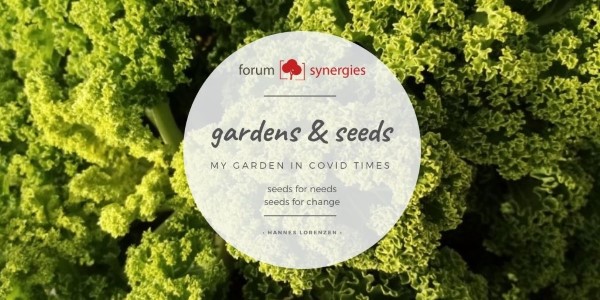 gardens & seeds wants to put a spotlight on gardening, seed saving activities and harvesting in times of COVID-19 - nourishing our bodies and souls.
We plan a series of articles on this topic to inspire and support networking.
"Gardening is a wonderful chance to get in touch with nature and with our true self. Touching ground and working with living soil, enjoying the diversity of seeds, plants and trees, makes us forget about the noise of the world. "We become part of our own nature for a moment. We are amazed about the fertility of our compost and the beauty of so many birds and butterflies. But we also grasp our limits of control when slugs have mowed our salads and mice have again bitten off the seedlings in our greenhouse.
The pandemic has put time - and ourselves - into a new frame. We have slowed down as we stay at home. Still the old way of life just seems "on-hold". We may fear or hope for deeper change. But we know it will not be smooth to go. So working our garden, enjoying the fruit, accepting our limits and discovering our strength, is accumulating our time and our energy for the change we need. Maybe our gardening is a powerhouse of a broader transition of our lives we want to achieve.", Hannes Lorenzen inspired by his Brussles vertical garden.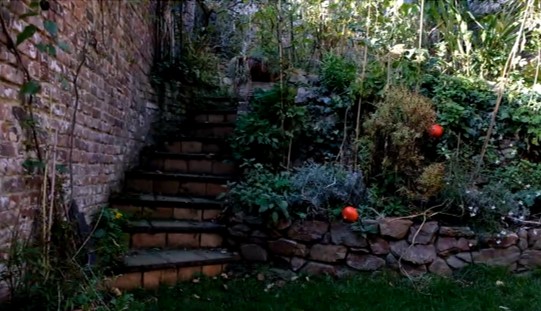 See his garden presentation also in this short video
Our gardens are collective efforts in practice and in spirit. They may enchant us in the middle of the city or in the outer countryside. They may be a privilege or a profession, but they keep us busy with creating a new relation with nature and among ourselves.
Discover the sprouts of transition made visible through
Forum-Synergies.eu
seeds4all.eu
2000m2.eu
arc2020.eu
Please get in touch and contact us to share your stories and thoughts on gardens & seeds at info[a]forum-synergies.eu!
Articles published so far on this website