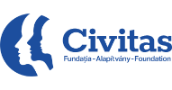 CIVITAS Foundation for Civil Society
Rural topic(s): Development of rural territories
City: Odorheiu Secuiesc
Country: Romania
Web site: http://www.civitas.ro
Civitas Foundation for Civil Society's mission is to stimulate local and regional development, in the Centre and North-West developing regions of Romania (Transylvania). The foundation was established in 1992 and was nitially created to reinforce local community capacities to mobilize resources in order to produce sustainable improvements in the quality of their life, to participate in decision process and in local governance. The programs and projects performed in our organization may be divided into three major fields of activity:
rural development,

human resources development,

civil society development.
Our aim is to develop strong communities with developed peoples, who are capable to self-organization and to sustain their own development processes. We are working mostly with rural communities, peoples, institutions, NGOs from this area.
Scale of intervention : Regional, National
Keywords: empowerment of rural communities, Governance, diversification of economic activities, locally-based economy, social and solidarity economy, rural entrepreneurship, traditional products, traditional knowledge
Places: Romania
Actors: animation and rural development organisation
Methods: training/capacity-building, partnership, support to project, resources mobilization
Success stories: