AGROECOPOLIS - A young grassroots network for Agroecology, Food Sovereignty & Access to Land in Greece
Rural topic(s): Local food Chains, Access to land, Agroecology and agroforestry
Type: Narrative story
Date of writing: November 1, 2017
Author(s) of this page: Jenny Gkiougki
Organization(s): AGROECOPOLIS
Summary:

Agroecopolis, the Hellenic network for Agroecology Food Sovereignty and Access to Land is a grassroot organisation, formal representative for the country of Greece for the European Food Sovereignty Movement and for the Nyeleni Forum; it belongs to the European CSA movement and is member of the URGENCI kernel and the European CSA Research Group.
Text:
Description of activities
Background
Agroecopolis is a very young, grassroots non-profit, non-governmental organisation.
Activities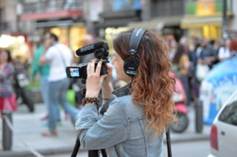 Actively promoting different models of connecting consumers and producers -like CSA,

Providing links with the social solidarity economy movement and alternative currencies; issues of inclusion for sensitive social groups, migrants and displaced people through the idea of food production, distribution and consumption.

Acting as a hub for networking, experience sharing, training, facilitation and provision of resources.

Promoting participatory action research, advocating for policy change on local, national and international levels, creation of food policy councils.

Counselling and training on ethical solidarity economy and human relations.

Safeguarding our commons and Greek agricultural land through practices of communal ownership and usage.

We promote ethical consumption and a change of consumer habits especially with regards to our food.
Outlook
Challenges
Actually access to funds. The financial conditions in Greece make it difficult to crowdfund; institutions, local authorities etc. are overwhelmed with applications, we are in need of some starting capital.
Next steps for the next 2 years
3 Erasmus+ projects with major European partners;

a pilot PGS (Participatory Guarantee Systems) in the extended area of Thessaloniki;

networking of food initiatives with view to create the Thessaloniki Food Policy Council;

hosting the 4th European CSA meeting and the 7th International CSA Symposium (Dec 2018);

gardening project together with refugees;

focus on consolidating CSA movement around the country; set up a national CSA association;

bring together, empower small agroecological farmers;

revive the Permaculture Caravan with new objectives
In the following interview, Jenny Gkiougki explains what is Community Supported Agriculture and why she presented as a solution to the current crisis in our past ERSG17.
Notes:
Information gathered at: the ERSG 2017 (European Rural Sustainability Gathering), Greece, Karditsa, 17-21 May 2017
Contact:
Contact: Jenny Gkiougki
E-mail: agroecopolis.hellas (a) gmail.com; bethechange (a) agroecopolis.org
Website: www.agroecopolis.org (under construction)
Download:
Informations:
Scale of intervention : European
Keywords: community supported agriculture - CSA, land access, social and solidarity economy, agroecology, food souvereignty, social inclusion, food
Places: Greece
Actors: NGO, farmer, consumer, volunteers
Methods: networking, advocacy, programme/project management