Booster Youth Topics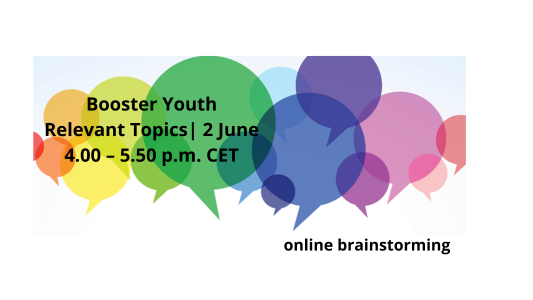 Invitation to Participate in An Informal Meeting to Booster Youth relevant topics| 2 June 4.00 – 5.50 p.m. CET
This meeting is dedicated to shape Future Activities of The ERP Youth and how to Reload the Energy of rural communities.
Forum Synergies with its new workprogramme will focus on vibrant communities, how to reload the energy of communities and how to booster the impact of youth relevant topics and activities.
We are also devoted to contributing to the activities for the European rural youth as the 3rd European Rural Youth Parliament (ERYP) is approaching next year in 2022. Would you like to bring your advice to the table?
Audio record
You want to check what has beed discussed - have access to the audio recording here.